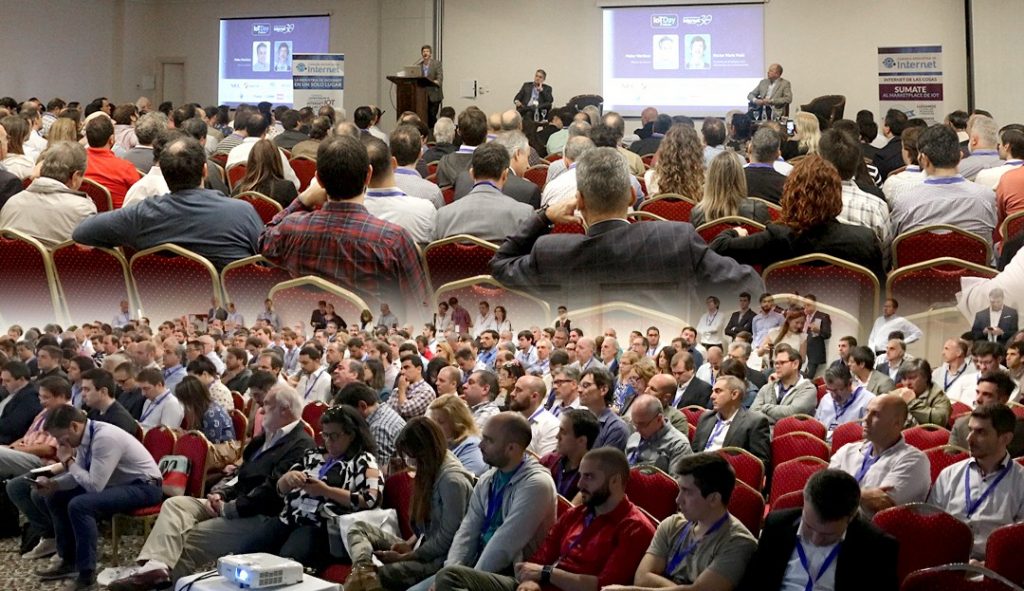 The IoT Coordination Center and Marketplace of the Argentine Internet Chamber – CABASE – hosts the 'IoT Day', joining similar worldwide IoT Day celebrations held on that date.
This event generates a hub which enables interaction between experts and key players of the IoT technology world, companies and SMEs of this industry, developers, and public authorities, it also facilitates the networking between solution providers and potential users to create synergies and foster the development of new business models.
The conference is of key interest to telecommunications operators; connectivity service providers; monitoring and control systems; device manufacturers; apps developers; technology vendors and entrepreneurs.
Throughout the event, the principal issues and trends related to the development of the Internet of Things are addressed. IoT is a technology which is rapidly expanding worldwide.
The meeting agenda features leading local and international experts from both the public and private sectors, who discuss the present and future scenario of a world in which connected home appliances and pets, autonomous vehicles, eco-sustainable street lighting systems and other innovations will shape homes, transportation, offices, and smart cities.